Introducing myself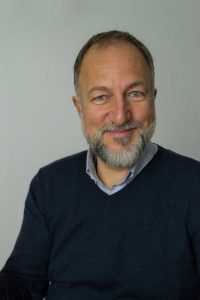 35 years of international experience as entrepreneur, trainer, coach and speaker in the fields of Leadership, Sustainability & Circular Economy, Conflict transformation.
Founder and CEO of ExSulting, the Italian Startup in Business Intelligence and Strategic Sustainability advisory providing the unique ISO based Sustainability rating Embedded Sustainability Index®.
Creator of  The CASE Method® for Sustainable Leadership and effective decision making. It is to teach this that I was called in 2014 – 2015, one of the only two European professionals chosen, by US President Barack Obama YALI (Young African Leaders Initiative) project to raise a new generation of business and social leaders for the African Continent.
Chair of the Embedded Sustainability Committee of AIAS, the largest Italian organization for HSE professionals and managers.
Since 2018 associate of C-lever.org, a Belgian social enterprise operating in international projects of Sustainable Development.
Since 2017 Registered Advisor for Leadership and conflict transformation at the European Parliament.
In 2017 Partner of the Smart Industry Forum, a global initiative for the development of leadership and business models for Industry 4.0.
My professional passion is to inspire leaders and organizations to develop bolder visions. I love to help hem prosper by adopting Strategic Sustainability and Circularity, unleashing their potential to be a force for good for the benefit of Humanity and the common Home: Earth.
More information
Studies
LL.M. Hons (1st Class), MS in Communication, I specialized in Sustainability Systems Management at Harvard University.
I am a member of some Scientific Societies,  currently SEAL (Society for Evolutionary Analysis in Law) and EACH, (the International Association for Communication in Healthcare), the most important international Scientific Society in the field, where I represent my Country in the Steering Committee for 4 years.
I have been trained in the EFQM Performance Framework and to the Lean Six Sigma approach.
After a three year training I have acquired the EACH Certificate of "Deep Studies of Communication in Healthcare" as Trainer.


Associations & Volunteering
I have a thorough experience in social engagement in the business field – having served for fifteen years at various executive level in Confindustria, the Italian Employers Association – as well as in civil society – having co-founded and continuing to run as vice President in charge of operations the NGO NEOTOPIA, internationally active for freeing society of Structural Violence.

Exsulting
Exsulting S.r.l. is an innovative Startup that I have founded to develop a breakthrough tool to support companies throughout their journey towards Embedded Sustainability and the Circular Economy: the Embedded Sustainability Index®. Browse the Exsulting website to check out the Index and the other services that we provide.
My Collaborations
The brands and logos shown here represent past or present interactions and are given by way of testimony of fruitful and interesting collaborations. All rights to these trademarks and logos belong to their respective owners and in no case their representation here committs these parties to anything.